Student Ambassadors are current students who offer their authentic perspectives  about being a graduate student at OISE. By sharing their insights and experiences at OISE, they give you a little preview of what may lie ahead for you at OISE.
Our ambassadors offer this interactive blog so that you can learn about OISE from their unique student point-of-view. Their posts will cover topics such as student life in OISE; student, faculty and research profiles; academic and leisure events at OISE and the broader University of Toronto; and other interesting discoveries they make as an OISE student.
Previous Student Ambassadors
Interested in Learning More About OISE?

Contact Us!

Have questions for our OISE ambassadors?
Email them at: oise.ambassador@utoronto.ca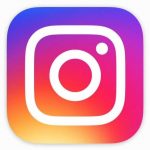 Want to see more of OISE? Follow us on Instagram