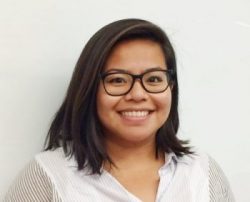 By Viel
MEd, Adult Education & Community Development
One of the biggest factors in your university experience is your commute to and from school. The great thing about going to OISE is that it is in a central location in the west end of Toronto and is accessible by both GO Transit and TTC. There are so many ways in which you can get to OISE and University of Toronto in general, and depending on where you live, it is not a very long commute. In my classes, I've met colleagues coming from Hamilton, Burlington, Oakville, Mississauga, Richmond Hill, and Scarborough, and they all roughly take about an hour or so to commute.
Not sure whether commuting is for you? Below, I'll be posting both pros and cons of being a commuter and maybe this will help you decide if commuting is right for you!
Pros
Cons

Saves on Gas Money: You do not need to worry about spending too much on gas, most of the money that you spend on getting to school is on transit, and if you were to calculate it, on average, you save money on gas!
Environmentally-friendly: By commuting you are doing your part in helping lower the carbon emissions from waiting in traffic or simply by driving your car. Grab a friend and carpool to the Go Station to help the environment even more!
Less Stress: Commuting can sometimes get stressful with the delays and the crowds, but overall, it's not as bad as you think. Not having to drive saves you some time to relax and for some, to sleep!
Additional time: I love to do my class readings on my morning commute. My commute is about an hour long, but I don't mind having time to destress and to relax. If there are days when I don't complete all the readings, I just set aside a reading or two for my commute for the day of my class! It's a great way to help you balance your time!

Costly: Depending on where you live, you might have to take on form of transportation. I take both the Go Train and the TTC to get to school, so yes, it can get a little costly. BUT the good news is that, starting January 2018, TTC is cutting their fairs by 50% for Go Train users! Another way you can save on your transit money is to switch your PRESTO fares to "Student" status, you just need to complete a form on the Go Transit, and they will send you a Go Student Pass.
Delays: Delays are especially prevalent in the winter, but making sure that you plan your commute ahead of time will help you some situations. I usually leave earlier so I do not have to worry about delays! If you come to school early, it also gives you some time to possibly grab a coffee and do some more readings!
Crowded: Sometimes taking transit can get a little overcrowded, especially during the peak hours (rush hour). As I said before, sometimes you need to plan ahead of time to avoid these types of situations! I haven't really had these issues, because transit usually schedules shorter wait times during these hours, to help ease the crowding. Overall, I don't really have this problem getting to school!
As you can tell, commuting definitely has its perks and its disadvantages, but to be honest, I don't mind commuting! It's fast, effective, and it gets you where you need to be without the hassle! Yes, it can get a little costly, but there are ways you can save money! Overall, I am content with my commute to OISE and hopefully, this will help to weigh out your commuting options!
Questions? Email me oise.ambassador@utoronto.ca