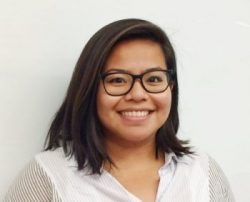 by Viel
MEd, Adult Education & Community Development
Back when I was studying for my Bachelor of Education here at OISE, one of the main components that was required to successfully graduate was the practicum.
A practicum is exactly what you would think…it is an opportunity for students to essentially "practice" and to implement their skills and knowledge into the workplace. With regards to theory and best practices, there is so much to remember. In class, there were educational theories upon theories, legislation after legislation, and curriculum everywhere. There was so much that we were learning in such a short time frame, but what really galvanized my skills as an educator was the practicum. This was an excellent opportunity to really put theory into practice.
I believe that practicums are an important part of one's learning, partly because you can utilize what you've learned in the classroom and implement them inside someone else's "classroom". Another benefit of the practicum piece is the opportunity to network within your space. It allows you to visualize yourself in that work environment and it definitely opens up the possibility of employment at your practicum site. Though you may not get a job there, you can certainly ask the employees about their journey towards that career.
So, with that in mind, I was hoping that I had the same opportunity once I began my MEd in Adult Education and Community Development.
You've probably seen Professor Jennifer Sumner's name in my previous blog post in my reflection about my first semester. She is one of the professors here at OISE, in the department of Adult Education and Community Development. In taking her class, I've not only learned about OISE's role and leadership in Adult Education, but also the importance of sustainability and advocacy for social change in this field.
This semester, I am taking her other class, The Pedagogy of Food, to enhance my knowledge about the food systems in relation to educational, political, sustainable, social and economical systems.
There is a course, however, that I was supposed to take, but I couldn't because it conflicted with my schedule. Even though I couldn't participate in that course, I still think it's one of the many reasons why I decided to choose OISE. One of the factors that made me decide on this program is the opportunity to participate in a practicum. In my opinion, practicums allow someone who is interested in the field of Adult Education to be able to visualize themselves in that particular workplace.
The course is called LHA1122 PRACTICUM IN ADULT EDUCATION AND COMMUNITY DEVELOPMENT. 
If you are interested in this course there are a couple of things that you need to know:
1) The Prerequisite: Permission of the Instructor
When you are choosing your courses, you are able to add this to your course schedule, but ultimately, you would need Professor Sumner's approval about the course. I would recommend contacting her and telling her about the practicum that you intend to take once you've added that course. Then, she will send you a proposal form that you must fill out with the guidance of your practicum supervisor, who will help you to decide what project you would like to undertake. Once you hand it in, it will be submitted to Professor Sumner and all you will be waiting for is whether or not your proposal has been approved.
2) Course Structure: Weekly Seminars
The thing that differs from the practicum is that you are still required to come to class to discuss your learning. On top of your practicum hours, you will need to go to class on a weekly basis. During class, there are a lot of opportunities to talk about your learning and how your practicum project is developing. This is a perfect way to learn about the skills required in the field of adult education and the types of responsibilities an adult educator may have. In retrospect, when I was taking practicum during my B.Ed, I wished that there was an opportunity to reflect on my learning, because I feel that reflecting allowed me to grow as a professional and developed my knowledge about the field of adult education.
3) Types of Projects
The reason as to why I chose this course is the fact that it was so open-ended in terms of the projects that I wanted to undertake. Many of the past students of this course worked on interesting tasks, such as an associated research project, policy documents, and curriculum or programme development. Basically, you are able to work on anything that you may feel will work to enhance your skills as an adult educator. Your field supervisor will then evaluate your tasks on the basis of the proposal that you've developed prior to your class and as well as per the guidelines of the professor.
4) Successful Completion of the Course
To be able to complete this Pass/Fail course, you must attend the weekly seminars, spend about 36-50 hours at your practicum site (about 3-4 hours/week), and as well as write an integrative paper to help you reflect on your learning goals and the success of your project.
It's really important to ensure that you are cognizant of the time frame before you start  this class so that you are not in a rush to find a field supervisor. I would recommend contacting Jennifer beforehand to get a good idea about your practicum project and if you are going in the right direction. I think this is a really good opportunity to help you delve into the world of adult education, because from what I have learned, there are a variety of fields you can work in as a graduate of the Adult Education and Community Development program. If you're interested in this course, but don't know what types of projects to do, there here is a list of past initiatives our AECD colleagues decided to undertake.
If you would like to learn more about this opportunity, please check out the website.
 Questions? Email me at oise.ambassador@utoronto.ca