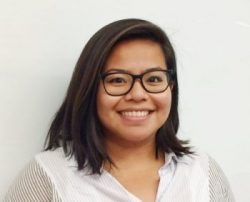 by Viel
MEd, Adult Education & Community Development
Upon graduation from my Bachelor of Education, I was already looking into pursuing graduate studies. At first, I wasn't really sure about what the difference was between a Master of Arts degree and a Master of Education degree. I definitely knew that Adult Education and Community Development would be the program of choice, but I didn't know which stream I wanted to complete.
Based on my own research, I've compiled a list of the differences between the two degrees.  Again, this is somewhat of a general overview of what the program-specific requirements are.
 
Master of Arts (MA)
Master of Education (MEd)
Overall Degree Components
·         Research-based Program

·         Based on coursework and thesis component

·         8 courses and thesis work

·         Professional Program

·         Based on coursework

·         10 courses

Program Length
·         Full-time: 2 years
·         Full-time: 1.5 years
Funding?
·         Yes – they are part of a funded cohort. The funding details will be a part of your admissions package.
·         No – However, there are opportunities to apply to scholarships/bursaries within your department and external awards.
Doctoral Opportunities
PhD – If you would like to continue towards a path of research, the MA fits best when you would like to pursue a job in academia or find an opportunity to also enhance your workplace within a certain field.
EdD – If you are looking more to enhance your professional opportunities an M.Ed. is definitely the way to go. Again, this blends both professional and research, but leans towards more how you can apply this to your workplace, just as an M.Ed. aims to do.

Though you may want to later pursue a PhD after an MEd, there might be certain requirements you need to undergo.
Why did I choose a Master of Education over a Master of Arts?
In comparing the two, I chose a Master of Education because I felt that it would open up more professions for me as a current educator. I am also not as interested in pursuing any field of research, but interested more with enhancing my knowledge within the field of Adult Education. I think it was a practical solution for me for my own career goals. It really depends on what you want to do and what your interests are. I think there are just as many opportunities with a Master of Education as with a Master of Arts, it really depends on what you want to do in terms of learning and career goals. Again, there are also different options and different pathways, but hopefully, this will give you a general sense of what can be done with an M.Ed.
Questions? Email me at oise.ambassador@utoronto.ca