Summer is here! What better way is there to celebrate then to read some new books from the OISE Library Collection? Browse new titles on the New Arrivals shelf on the ground floor of the OISE Library by the Circulation Desk. Here are a few to get you started …
Comparative and International Education: Issues for Teachers
Edited by Kathy Bickmore, Ruth Hayhoe, Caroline Manion, Karen Mundy, Robyn Read
Exploring major issues in education through an international and intercultural lens, Comparative and International Education introduces students and scholars to research in this field. Comparative and International Education offers a starting point to challenge students and scholars to reflect and think more broadly on how to improve educational systems and classroom practices. In twelve theme-based chapters, the book introduces main ideas and literature on the field developed over a period of nearly two centuries. Including topics important for new and seasoned educators, the themes are teaching and learning, the child's right to education, alternative schooling, gender, curriculum and pedagogy, school improvement, Indigenous knowledge, multiculturalism, conflict resolution, and global citizenship.
By Matthew Olshan; Illustrated by Sophie Blackall
The air is frosty. The wind is undecided. It looks like a fine day for Dr. Jeffries and his pilot Monsieur Blanchard to take flight. Travelling on a hot air balloon, the duo plans to fly from England to France, the first continental feat of its kind. When Dr. Jeffries finds out that the balloon could only carry the weight of one man and one dog, trouble and peril lie ahead. Find out what the duo will do to fit the scale with their dogs and luggage in tow. Based on the historical feat of Dr. John Jeffries and Jean-Pierre Blanchard on January 7th, 1785, the story retells the world's first international flight by crossing the English Channel in a balloon.
By Jose Sanabria
"Once upon a time there was a ship that sailed beside the sun with very important people on board." Written in three parts, the story of As Time Went By tells the tale of a steamship sold and abandoned by people and later rediscovered by a family who cherished it dearly. A 2017 Batchelder Honor Book and ALA Notable Book, the book captures the evolving functions of the ship, the spirit of reinvention and the importance people place on things, such as from luxury to exclusivity and from stewardship to inclusion. Follow Sanabria's watercolor and ink illustrations to learn about the steamship.
Edited by Lin Y. Muilenburg and Zane L. Berge
In Digital Badges in Education, editors Muilenburg and Berge introduce the idea of a digital badge, an online-based visual representation that uses detailed metadata to signify learners' specific achievements and credentials both in the classroom and workplace learning. With a focus on learning design and assessment, the book provides theoretical concepts and concrete cases in various contexts and explores the functions, values, and problems with badging systems. Introduced in twenty-five chapters, the book highlights key lessons learned from a broad spectrum of learning challenges to assist educators to help readers formulate solutions during the development of their digital badges learning projects. Made possible by the emerging culture of learning connected to digital systems in the twenty-first century, these highly social systems present a new culture of reputation to influence how we build identifies online that others find credible and meaningful.
Dilemmas of Educational Ethics: Cases and Commentaries
Edited by Meira Levinson and Jacob Fay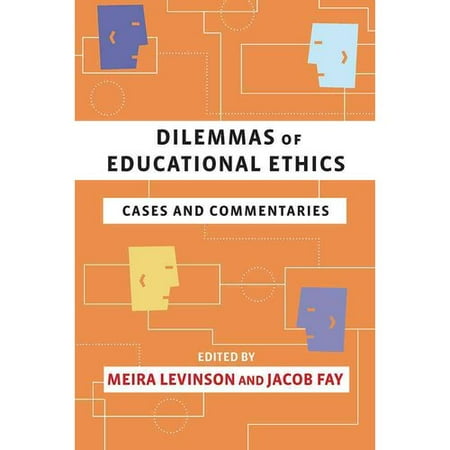 Dilemmas of Education Ethics explores the questions of ethics, justice, and equity that confronts educators and policy makers. Grounded in a new interdisciplinary approach, this book provides practical alternatives to negotiate the complexities inherent in educational decision making. By encouraging open discussion on the values and principles, the book provides cases and commentaries on challenging ethics, justice, and equity decision making such as the discussion on the hierarchy of social economic classes with varying social and economic capital on the design of a new school assignment plan. Written with urgency, the book includes methodological and pedagogical models and guidance on reflective analysis of educational ethics to enable scholars, policy makers, and practitioners to act on this in productive and nuanced ways.
For more New Titles and additions to the OISE Library Collection, please visit the OISE Lobby Display on the ground floor of the OISE building and the New Arrivals shelf on the ground floor of the OISE Library. Please also visit the OISE Library catalogue for additional education resources.