This month, the OISE Library is featuring its French Language Materials in the OISE lobby display cabinet. From children's literature to research materials to curriculum resources, the OISE collection has a wide range of materials to support French language teaching and education. Please visit the lobby display on the ground floor of the OISE building for more suggested readings.
Featured on display are several faculty publications, both in French and English, on French-language education. Professor Victor Graham's How to learn French in Canada: a handbook for English Canadians provides useful and practical advice on how to become fluent in French for adults. With a list of practical solutions, this book acts as a self-guided book on applying oneself to a study of the language. Aligning with the information and services from the governments of Quebec and France, the book also includes a list of course offerings in various Canadian communities, clubs and societies, correspondence courses, universities and summer schools, and language laboratories. Also featured in the listings on French instruction are publications, music and songs, records, films, and radio
and television programs. In the book  Negotiating identities: anglophones teaching and living in Quebec, Professor Diane Gérin-Lajoie explores the stories of Anglophone teachers living and working in Quebec and their experiences of the relationship between language and identity. Using a critical sociological framework, Negotiating Identities explores the life stories of Anglophone teachers and illustrates the social practices which connect them with their linguistic, cultural, and professional identities. With both in-class and out-of-the-class examples demonstrating the complexity of identity as a lived experience for Quebec's anglophone teachers, the book presents compelling narratives on the political forces that impact educators' lives and makes comparisons with other Canadian ethnic-minority teachers, also drawing from Quebec's Francophone teachers.
In the OISE Children's Literature collection, there are great selections of French-language children's classic and award winners. Le petit Nicolas is a series of short stories written by French writers Jean-Jacques Sempe and Rene Goscinny. Narrated in the first-person by a seven-year-old boy named Nicolas, the book presents an idealized version of childhood in 1950s France. The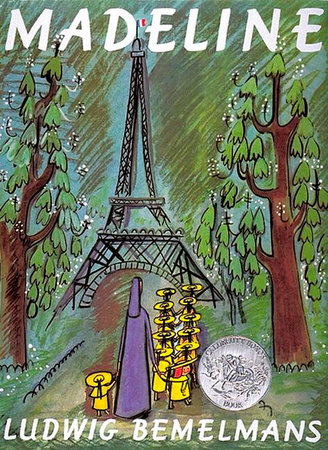 book is full of humour emerging from Nicolas' (mis)understanding of the adult world in his tales of growing up. Similar to Le Petit Nicolas, Madeline is one of the best-loved series created by Ludwig Bemelmans and was named a Caldecott Honor Book in 1940. Madeline follows the daily adventures of a seven-year-old girl named Madeline who is attending a boarding school in Paris. Under the care of Miss Clavel, she and eleven other girls wind through the streets of Paris in a cheerfully humorous and rhythmic text.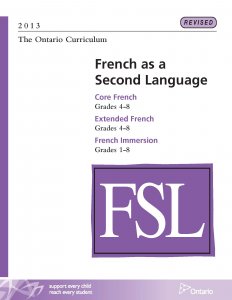 For educators, teachers' guides provide effective strategies for teaching the French language. The Ontario Curriculum: French as a Second Language provides guidance on curriculum design and lesson planning for educators. The expectations and goals outlined for grades 4-8 in core French and extended French, and for Grades 1-8 in French immersion, align with those described in the Ontario Curriculum for French as a Second Language (FSL) programs. This document outlines the overarching vision and goals for FSL in Ontario and provides principles and strategies to inform teaching and decision making.
For more titles on the French Language materials in the OISE Library Collection, please visit the lobby display on the ground floor of the OISE building and the OISE Library catalogue for additional education resources. If you are interested in reading any of these titles, please visit the circulation desk in the OISE Library for information regarding borrowing privileges. Happy reading!