Ready to learn more after Dr. Rose Fine-Meyer's History Lunch Pop-Up talk on women's history in textbooks and school curriculum? We've posted links to resources and further readings below, and invite you to leave a comment with your own reading suggestions!
Feb. 4, 2019
Dr. Rose Fine-Meyer
Absent: Women's Voices. Historic links to gender inequality in school curricula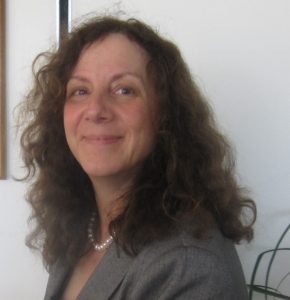 Dr. Rose Fine-Meyer is a Senior Lecturer in the Masters of Teaching program at OISE, University of Toronto. Her research explores relationships between provincially sanctioned history curricula, textbook narratives, teacher pedagogical practices, and Canadian women's history. Current publications listed below. On a community level, she is President of Ontario Heritage Fairs Association (OHFA) and an executive member of Ontario Women's History Network (OWHN). She has developed and programmed a local women's history talk series, HerstoriesCafe, recognized in 2012 with a Heritage Toronto's Community Award. She is the recipient of The Queen Elizabeth II Diamond Jubilee Medal (2012) and The Governor General's Award for Excellence in Teaching Canadian History (2007).
Related Resources and Scholarship:
R. Fine-Meyer, "Feminist Reformers: Creating Pedagogical Change to Curriculum in Toronto Schools through Inclusive Content" in J.Wallace ed., Transforming Conversations: Feminism and Education in Canada since 1970 (McGill-Queen's Press, 2018). https://utoronto.primo.exlibrisgroup.com/discovery/fulldisplay?context=L&vid=01UTORONTO_INST:UTORONTO&lang=en&docid=alma991106424815906196
R. Fine-Meyer, "'Women's votes would speak for those who had given their lives': Suffrage narratives in Ontario Textbooks 1922-1972," (Revue d'education/Education Review, Spring 2018).
R. Fine-Meyer & K. R. Llewellyn, "Women Rarely Worthy of Study: A History of Curriculum Reform in Ontario Education," (Historical Studies in Education, Spring 2018). http://resolver.scholarsportal.info.myaccess.library.utoronto.ca/resolve/08435057/v2018inone/nfp_wrwosaocrioe.xml
R. Fine-Meyer, "In the 'Spirit of Courage and Sacrifice': Shaping Collective Memories in School History Textbooks in Ontario, Canada (1921–2001)" in Roldán Vera, Eugenia, Fuchs, Eckhardt (Eds.) Textbooks and War: Historical and Multinational Perspectives (Palgrave, 2018). https://utoronto.primo.exlibrisgroup.com/discovery/fulldisplay?context=L&vid=01UTORONTO_INST:UTORONTO&lang=en&docid=alma991106223449506196
R. Fine-Meyer & C. Duquette "Gaining Nationhood: A Comparative Analysis of Images Found in Ontario and Quebec History Textbooks, 1920 to 1948," (Historical Studies in Education, Fall, 2017). http://resolver.scholarsportal.info.myaccess.library.utoronto.ca/resolve/08435057/v2017inone/nfp_gnacaoqht1t1.xml
R. Fine-Meyer, "'A reward for working in the fields and factories:' Canadian Women's Suffrage Movement as portrayed in Ontario Texts," ("1916 – 2016 A World of Changes: The Right to Vote, The Right to Fight, The Right to Care," ACS-AEC, Canadian Issues, Fall, 2016). https://www.acs-aec.ca/en/publications
R. Fine-Meyer, "'The good teacher is a revolutionary': Alternative War Perspectives in Toronto Classrooms, 1960s-1990s," in Catherine Gidney and Lara Campbell, eds., Worth Fighting For: Canada's Tradition of War-Resistance from 1812 to the War on Terror (Toronto: Between the Lines Press, March, 2015). https://utoronto.primo.exlibrisgroup.com/discovery/fulldisplay?context=L&vid=01UTORONTO_INST:UTORONTO&lang=en&docid=alma991106380766806196