Robbie Case dedicated his life to understanding human development and learning. Robbie was drawn to the study of education rather than to pure psychology because of the opportunities it offered for influencing the development of all children. In 1993, Robbie left Stanford University and became the Director of the Dr. Eric Jackman Institute of Child Study and a fellow of the Canadian Institute for Advanced Research.
Case's research was motivated by his fascination with the many and varied aspects of the developing mind and his life-long commitment to supporting and enhancing its development in educational contexts. Robbie set out to show how children's knowledge in a variety of domains, including science and mathematics, developed through a series of stages of increasing complexity by means of differentiating operations and hierarchically embedding those operations into higher order structures.
Robbie received many awards, including a Guggenheim Fellowship, a Van Leer Jerusalem Fellowship, and a fellowship at the Stanford Center for Advanced Study in the Behavioral Sciences. His work was supported by grants from the Canadian Social Science Council, the Spencer Foundation, and the James S. McDonnell Foundation, and he was recognized through his invitation to membership in the National Academy of Education in the United States. Robbie's books on intellectual development have been translated into Japanese, Korean, Chinese, German, and Spanish.
Robbie was a brilliant teacher and mentor who created a strong sense of community among his colleagues and students. His deep love and respect for children inspired transformative work in developmental theory with direct application to the teaching and learning of children.
RESOURCES INSPIRED BY ROBBIE CASE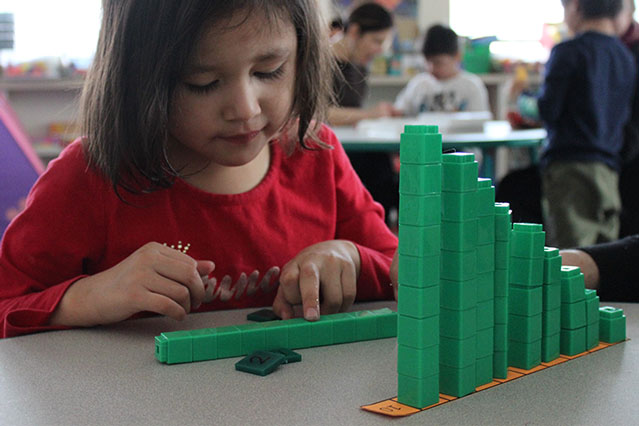 Number Knowledge Test
The Number Knowledge Test, developed by Robbie Case, measures children's conceptual knowledge of number. This assessment can help inform teachers where students are in their mathematical learning.

Rational-Number Operations
Dr. Joan Moss, Professor Emeritus and former student of Robbie Case, gives suggestions about how to introduce percents in linear measurement to enhance understanding.