Ready to enjoy the last days of summer with these new editions to the OISE Library? From whales to jellyfish, explore various themes with imaginative play and compelling narrations.
Along the coast of Maine, Sally and her brothers stumble upon a large boulder only to find an enormous whale stranded ashore. As her brothers run for help, Sally stands by the whale and stares in its eye reaffirming its beauty and strength. By the car loads, townspeople arrive with steel buckets in hand in race to save the whale. Storyteller Jane Yolen and illustrator Melanie Cataldo masterfully creates an authentic and moving narration about beaching and vulnerability.
In this fun tale by Ole Konnecke, we are introduced to Bert, a little bird from a nest in a tree. It is time for Bert to leave his nest, and he is both mentally and physically ready. But as Bert approaches the edge of the branch, he is having second thoughts. Can he do it with enough encouragement from his friends? Share this picture book with anyone who is heading off into the unknown.
In the Wimbledons household, some eerie noises are keeping the family up at night. When Wilma hears a spooky sound, when Wendy hears a clanking sound, when Wanda hears a buzzing noise, who could be making all those odd noises? In a hilarious twist, find out what Stanley, the family dog is plotting in this rhyming read-aloud.
"A jellyfish, if you watch it long enough, begins to look like a beating heart" so begins The Thing About Jellyfish written by Ali Benjamin. The story follows Susy Swanson, a seventh grader, who refuses to speak when her best friend, Franny, dies in a drowning accident. Convinced that the tragedy must have been caused by a rare jellyfish sting, Suzy sets out on a journey to prove her theory. Through her determination, she learns about the complexities of friendship and explores life, death, and the wonders of the world. The narration explores the various emotions of loss and grief channeled through Susy's curiosity with science.
Dramatic Play in the Early Years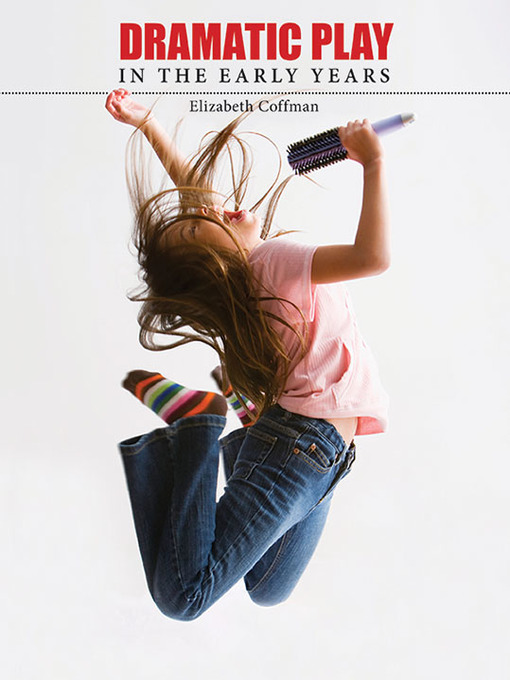 Author Elizabeth Coffman advocates unique and effective uses of dramatic playing to investigate stories, big ideas, and events in Dramatic Play in the Early Years. Unlike theater, dramatic play involves a creative process of structure, participation, environment, and action through a partnership between the teacher and learners. This process helps students discover the complexities of the human journey and develop empathy towards others and themselves. In this practical resource for teachers, it explores the powerful ways to involve young students in play through dynamic processes of planning, playing, and practice. It highlights many aspects of learning through play and dedicates a chapter to The Creative Process, Getting Started, The Importance of Practice, Building Belief, Finding the Story, and Playing Inside the Curriculum. Rooted in classroom experience, this book offers creative and imaginative approaches to encourage children to incorporate voice, characterization, movement, stillness, concentration, and listening in their play.
To view these titles and other new additions, please visit the first floor of the OISE Library by the "New Acquisitions" bookshelf. Happy reading!