On March 8th the OISE library celebrates International Women's Day with the rest of the world. This day acts as a great platform to reinvigorate or continue discussions surrounding the lived experiences of women all around the world and the varying obstacles they are still forced to overcome. It is especially important that these discussions are being held inside the classroom so as to inform and empower students of every background. It is the hope that the books featured within this display will imbue a sense of respect for and awareness of the varying ways that a woman's aspect of humanity, such as her class, race, sexual orientation, or sexuality, intersect to create different experiences of life.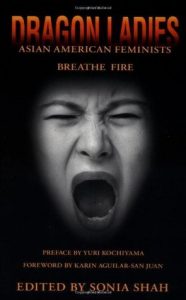 A compilation of written works authored by Asian American feminists, Dragon Ladies: Asian American Feminists Breathe Fire represents the emergence of the Asian American Feminist Movement that first began to gain collective traction in the 1990s. The discussions throughout this item circulate around issues such as immigration, domestic violence, sexuality and health. Dragon Ladies works to imbue in the reader a better sense of the different obstacles women are forced to face because they are Asian North American. Combined with discussions surrounding how these conditions could be improved, the knowledge gained from this text can be effectively applied in the classroom to create an atmosphere of awareness and respect.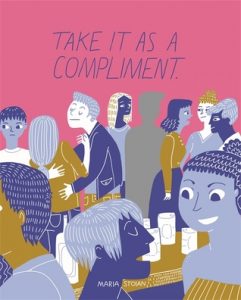 Although this is an illustrated work, Take it as a Compliment by Maria Stoian deals with mature and potentially triggering content. Because of this, it would be important to issue trigger warnings before recommending the use or discussing the content of this book. However, it is important to discuss the issues that are covered within this text as it features the experience of sexual harassment and abuse, which unfortunately still remains a very present issue in the lives of females globally. Compiled of the real life stories of the text's various contributors who have experienced sexual harassment and misconduct, this text acts as an important platform upon which to elicit discussions surrounding these experiences so to create classroom environments that are respectful and safe.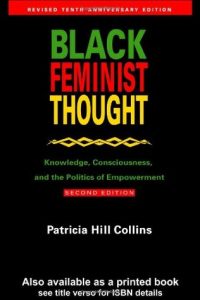 The second edition of Black Feminist Thought: Knowledge, Consciousness, and the Politics of Empowerment by Patricia Collins is an integral text of the development of Black Feminist thought. Collins discusses such issues as heterosexism, Black diaspora and the mistreatment of Black womanhood to create an item that has transformed into a vessel for Black female empowerment. By thoroughly outlining the theory of Black Feminism through sections that outline its construction and core themes, Collins proposes attitudes and actions that could help to combat social constructions like white privilege that work to disrupt Black female empowerment. With the use of interviews, music, poetry and scholarly literature, Collins helps to share and encourage discussions surrounding Black women's standpoint.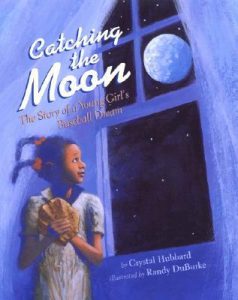 While it is important to discuss the many ways that women have been and are disadvantaged by patriarchal society, it is also important at the same time to celebrate their achievements and victories. The children's book Catching the Moon: The Story of a Young Girl's Baseball Dream by Crystal Hubbard features the real life story of a young girl who fights for her dream to play baseball despite the discouragement she receives because she is Black and female. This is the story of Marcenia Lyle, who grows up to be Toni Stone, the first women in history to play for a professional baseball team. An inspiring story of a young woman overcoming adversity as a black female, Catching the Moon is a great book to feature within the classroom so as to provide students with the presence of Black female role models.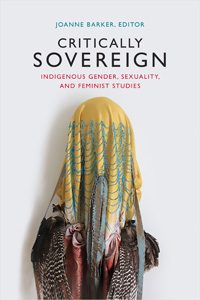 The last item on this list features the voices of Indigenous women in North America. Edited by the Lenape academic Joanne Barker, Critically Sovereign: Indigenous Gender, Sexuality and Feminist Studies features the works of Indigenous female scholars such as Jennifer Nez Denetdale and Jessica Bissett Perea and discusses and outlines the ways that the experience of gender and sexuality intersect with race to ultimately disadvantage Indigenous women. Focusing on how gender is intricately bound to the experience of Indigenous politics in North America, this item analyzes the experience of colonialism and globalization and how they affect Indigenous experiences of nationhood, citizenship, history and identity. By eliciting conversations concerning Indigenous sovereignty, self-determination, and epistemology, this item is an important classroom tool to be used to discuss and bring awareness to the unique experiences of Indigenous women.
For these and more books on female empowerment, visit the OISE Lobby Display on the ground floor of the OISE building. Please feel free to check out the materials found in the lobby display—OISE staff would be happy to take these out for you.