Welcome to our first ever OISE Library Holiday Reads post! If you want some inspiration over the break (or are just plain curious), below is a collection of books that OISE librarians, staff, and graduate student library assistants have added to their holiday reading lists. As you may expect, the list is long and covers a great variety of books both non-fiction and fiction, from lengthy Russian classics, to local histories on city planning.
If you are part of the OISE Community (including students, faculty, staff) and would like to contribute to this list, please send an email to Subhanya Sivajothy (whose first book on her ambitious reading list is Little Fish by Casey Plett).
---
"I've always got a stack of books just waiting to be read on my bedside table, and another stack on the coffee table," writes Monique Flaccavento, Director of the OISE Library, "so deciding which of these books I'll read this holiday season isn't easy…"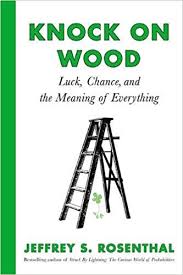 She'll most likely start with Knock on Wood: Luck, Chance, and the Meaning of Everything. "It was written by Jeff Rosenthal – a friend, and a statistics professor here at U of T. I like to tell myself that there's no such thing as good or bad luck, but I do have a lucky number (it's 7), and feel very nervous if I forget to knock on wood (why tempt fate?) or cross my fingers (it couldn't hurt – right?). I'm really looking forward to reading Jeff's take on whether there is in fact a connection between probability and luck."
Monique is also really looking forward to reading Esi Edugyan's Giller prize-winning novel Washington Black. "I actually bought this one as a holiday gift for my husband Brian, so I'll be reading it as soon as he's done! Hopefully he's not reading this blog post right now…"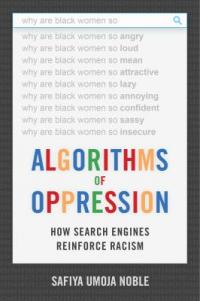 Her third pick is a book that was highly recommended by a colleague – Algorithms of Oppression: How Search Engines Reinforce Racism. "As someone who facilitates workshops about literature searching, I spend a lot of time thinking about how search results are ranked by the databases and other search engines we use. It's a big concern, I think, that search algorithms are not transparent, so I'm very interested to read Safiya Umoja Noble's thoughts about bias in the tools we use, and how these reinforce racism."
If she has time, Monique is planning to read Mark Osbaldeston's Unbuilt Toronto: A History of the City that Might Have Been. "As the title suggests, this book explores building projects in Toronto that never came to be – public buildings, waterfront parks, highways, etc. In particular, I'm looking forward to reading about the partially completed Queen Street subway line."
---
"I think I'm in good company when I say my reading plans are usually overly ambitious," says Pat Serafini, Reference Librarian, "but I am taking some extra time this year, so I hope I will read more than half of my list." Her list includes:
Dan Brown's Origin
"I have enjoyed all his novels and while I don't always agree with his world views, I am captivated by his writing and rich descriptions of the places to which the quests of his protagonist take him."
Colum McCann's TransAtlantic
"This was one of the books voted on by the members of my book club and the description in goodreads makes me want to read it calmly and carefully."
Maya Angelou's Mom & Me & Mom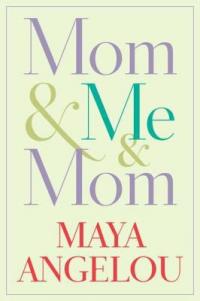 "I am a huge Maya Angelou fan and her book I Know Why the Caged Bird Sings changed my life.  Angelou's ability to connect with the world profoundly still affects me.  This book was highly recommended to me and I am sure I will be once more mesmerized by her profound truth-telling."
Elena Ferrante's Neapolitan novels
"I discovered this author later rather than sooner. Her novels resonate with me in a way that engages my head, heart, and soul.  Aside from the parallels with my personal life, I discovered in her writing storytelling that is neither glib nor cynical.  I have actually read the novels in English, and now I want to read them in the original Italian and savor the language of my parents and ancestors; language that can be excellently translated but never wholly rendered in another language."
---
Navroop Gill, Instruction & Liaison Librarian, is looking forward to reading four books by famous Swedish authors that have been translated into English. The publisher, Novellix, makes pocket sized books of short stories, and her collection of stories includes: Most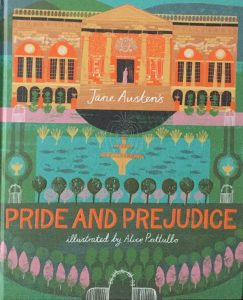 Beloved Sister & Mirabelle by Astrid Lindgren; Frictions by August Strindberg; Sleet by Stig Dagerman and The Silver Mine by Selma Logerlӧf.
"And for holiday tradition, every year I watch the BBC adaption of Pride & Prejudice with Colin Firth and Jennifer Ehle. It's about six hours long and since I've seen it so many times, I know when to fast forward to get to my favourite parts," adds Navroop. "I recently purchased an illustrated version of the book as well and I look forward to reading (probably more like looking at the pictures) this holiday break."
---
Jayson Meghie, Access Services Generalist, plans on tackling The Hunger Games series over the break as he prefers to read something he can go through quickly and also likes dystopian fiction.
---
"If you're anything like me, over the ho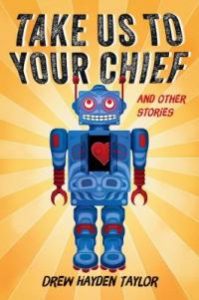 lidays, I just want to read short stories that will entertain. "says Desmond Wong, Outreach Librarian.
If that's what you're looking for as well, he recommends reading Drew Hayden Taylor's Take Us to Your Chief. "It's a collection of nine short stories all around Science Fiction with Indigenous people as the main characters. From a Haudenosaunee social song that is beamed into space, government conspiracies to time travel, this book is sure to have something for everyone!"
---
Nailisa Tanner, Collections & Outreach Librarian, will be reading Mikhail Bulgakov's The Master and Margarita. "It's a reworking of the Faust story, and is surprisingly funny given the usual characterization of Russian literature as bleak and depressing. Following the same theme, if I had to pick one holiday movie to watch every year, it would be the 1975 Russian film The Irony of Fate. It plays out like a screwball comedy but against the backdrop of Soviet life and Soviet architecture."
---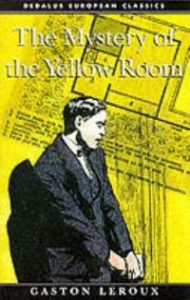 Chelsea Humphries, a graduate student library assistant at the OISE Library, plans to read The Perfume of the Lady in Black – the second book in a little-known French detective series written by Gaston Leroux (author of The Phantom of the Opera) in 1908. "The first book in the series, The Mystery of the Yellow Room, was a fantastically melodramatic and unpredictable novel — famous for having impressed and inspired a young Agatha Christie. In this sequel, the young journalist Rouletabille returns, but this time, it's mysteries of his own past that are being investigated. I'm looking forward to another winding and deceptive plot-line with a challenging mystery to solve!"
---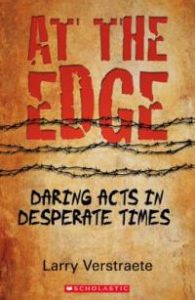 A book that caught Access / Information Services Specialist, Lyly Chung's eye while she was processing a retrieval request is Larry Verstraete's Daring Acts in Desperate Times. "We are surrounded with so much information and disheartening news, sometimes we just need to be reminded of the courage and compassion that exist in individuals" Lyly writes. "The book may be catered towards a younger audience but the stories themselves should still be read no matter the age. Learn a little about history and about everyday individuals – their strengths, their kindness, and their sacrifices. Definitely a quick feel-good read for the holidays either for yourself or others."
---
Jenaya Webb, Public Services & Research Librarian, has a few books that may be interesting to those who love libraries.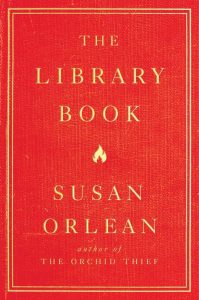 "My fun choice for the holidays is bestselling non-fiction writer Susan Orlean's The Library Book. I couldn't resist the cover and the title." In a recent interview on CBC Radio, the book was described as a love letter to libraries that is part history, part biography, and part true crime.
Like Monique, Jenaya also plans on reading Safiya Umoja Noble's Algorithms of Oppression. "In contrast to Orlean's library nostalgia, I'm certain this book will give me a lot to think about in terms of my own work, how we search for information, how information is organized, and the role libraries play in fixing or perpetuating these problems." Algorithms of Oppression was recently reviewed by Emily Drabinski in the Los Angeles Review of Books.