Summer is almost upon us! Everyone needs some good reads to get through those scorching hot months. OISE library is here to help. With countless resources for some great outdoor activities and fun ideas for kids of all ages to enjoy the summer sun.
The Kids Nature Book: 365 Indoor/Outdoor Activities & Experiences by Susan Milord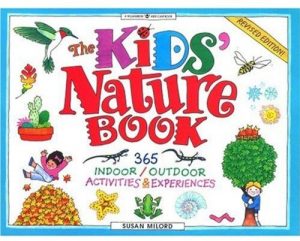 As the title clearly states, this book offers a suggestion of 365 activities for indoor and outdoor play. That's one activity for each day of the year! The table of contents is divided into weeks to make navigating activities by month or season a little easier. Milord offers interesting and engaging activities to encourage children to move and learn through hands on experiences. Milord also offers small descriptions and additional trivia for each activity to explain the goals and importance of each activity. This is an excellent resource to encourage learning outside of the classroom and to get kids (and yourself) engaged with the great outdoors.
Forest School in Practice: For All Ages by Sara Knight
Forest School explores how learning in nature exemplifies ways of being in and with nature that are essential for the health of the individual, society and the planet. This books looks at the history of Forest School and its rise, as well as the implementation of Forest School for children and young adults. Knight provides creative ideas for practical applications of Forest School in each chapter alongside case studies from across the United Kingdom and Ireland. Forest School is the perfect resource for both students training to become teachers or those already working in an outdoor classroom, and explores the spectacular results that can be found through enriching, outdoor activities.
Dan Versus Nature by Don Calame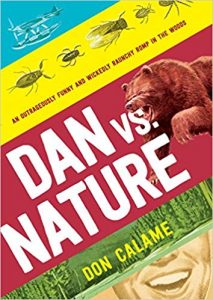 Dan only has two goals in life: to become a graphic novelist, and to ask out Erin Reilly. His mom, on the other hand, has one goal: find her Prince Charming. Dan's mom brings home a new man, Hank, and Dan thinks it is only going to be a short time until he's the next ex. However, Dan's mom has a different idea. She and Hank are engaged! And she sends her two favourite men out on a survivalist camping trip to bond. Through some crazy plans, embarrassing pranks, and some wild adventures, Dan is determined to send Hank packing. Dan Versus Nature is a great summer read for any wild adventurer… or epic prankster.
Cultivating Outdoor Classrooms: Designing and Implementing Child-Centred Learning Environments by Eric M. Nelson
Nelson offers teachers and teaching professionals an educational guide to creating an outdoor learning program. He offers insight into how teachers can transform outdoor spaces into engaging learning environments where children can enjoy a wide range of activities as they immerse themselves in nature. Through collaborations, action plans, photographs, and outdoor activities, Cultivating Outdoor Classrooms proves the argument that is you can do it indoors, then you can most likely do it outside as well.
The Outdoor Classroom: Integrating Education and Adventure by James R. Jelmberg, Greg S. Goodman, Mary Breunig, and John McLaren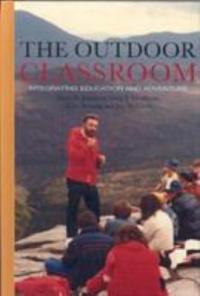 This resource offers an inspirational and instructional guide for teachers and educational professionals working with students of all ages. This "textbook" provides unique insight into the field of experiential learning as it creates interesting links between critical pedagogy and adventure learning. The Outdoor Classroom is broken down into three sections, which discuss the role of critical pedagogy in experiential learning, provide clear "how-to" instructions for planning and conducting outdoor education, as well as providing thoughts from contributors to the field of experiential learning. This book offers a more critical lens of outdoor education, but is a valuable resource to better understand how to get children out of the classroom and into nature.
To check out these books and more materials about how to make some wildly wonderful outdoor lessons for students of all ages visit the Lobby Display in the OISE Building, across from the OISE Cafe. Ask a staff member for help removing these items from the display case.