October is Women's History Month in Canada, and this year, we celebrate the women who have made lasting impacts in their fields under the banner #MakeAnImpact. Here at the OISE Library, we've pulled a number of books highlighting examples of women and girls who have made an impact, both past and present, in this month's lobby display.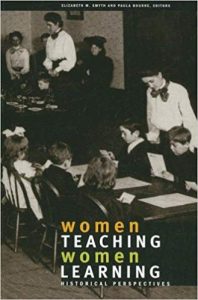 As an education library, we're particularly struck by the impact that women have had on education. Women Teaching, Women Learning: Historical Perspectives, edited by Elizabeth M. Smyth and Paula Bourne, is a collection of scholarly essays exploring the histories of various women involved in education through the nineteenth and twentieth centuries, simultaneously tracing the trajectory and development of the discipline. Building on the work of feminist historian and OISE professor emerita Alison Prentice, these essays examine the roles of formal and informal education in women's lives in Canada, Australia, and Sweden. They are divided into three thematic sections: 1) The Lives of Women Teachers, 2) Regulating Women: Social Work, Teaching and Medicine, and 3) Women's Public and Private Lives, and provide a launching point for various studies into the history of education, women's social history, and feminist history.
OISE has a strong connection with feminist history, and Feminism in Canada: From Pressure to Politics, is just one title among many produced by our faculty. The book is co-edited by OISE faculty member Angela R. Miles and Geraldine Finn, and it contains a collection of essays exploring the ways in which feminism can and should be applied to a number of academic disciplines, of which history is only one. This powerhouse collection includes an extensive bibliography for further feminist reading, and would be well-paired with titles exploring other intersectional feminist issues, like Making Space for Indigenous Feminism, edited by Joyce Green.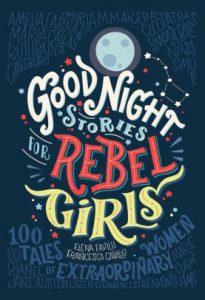 For younger readers, feminist stories and the histories of women who have made an impact are beautifully described and illustrated in Good Night Stories for Rebel Girls: 100 Tales of Extraordinary Women, by Elena Favilli and Francesca Cavallo. This crowd-funded book contains one hundred stories of inspiring women throughout history and from around the world, written in a charming, fairy-tale style that always begins, "Once upon a time…". Featured women include Queen Elizabeth I, activist and politician Eufrosina Cruz, supermodel Alek Wek, orchestra conductor Xian Zhang, and geneticist Nettie Stevens, among many others.
Women's history is constantly unfolding, and countless girls and women are making an impact today. Titles like I Am Malala: The Girl Who Stood Up for Education and Was Shot by the Taliban, by Malala Yousafzai (another girl featured in Good Night Stories for Rebel Girls!) and Vital Voices: The Power of Women Leading Change Around the World by Alyse Nelson, emphasize the international scope and attention being given to women's rights and the support systems that are being built by women for women around the world. Vital Voices, in particular, explores the work of the Vital Voices Global Partnership, an NGO with its roots in an initiative fostered in 1995 by Hilary Clinton and Madeleine Albright in the United States that has since grown to support the work of twelve thousand women leaders in 144 countries. In its pages, it details the work of many women who are making an impact.
These books are only a few among many currently on display in the OISE lobby, across from the cafe. Please ask a library staff member for assistance if you would like to check out an item from the display case!
For more about Women's History Month in Canada and the women it celebrates, see the Government of Canada's new digital gallery, Women of Impact in Canada, showcasing photos, maps, and timelines of women who have made significant contributions to the arts, sciences, politics, human rights, and more. This digital gallery also includes a learning toolkit with useful resources for educators seeking to share women's history with students of all ages.