A well-deserved holiday break is finally here and for the second year, staff at the OISE Library have gathered together a wide-ranging list of books, podcasts, and shows that they hope to enjoy over the next few weeks!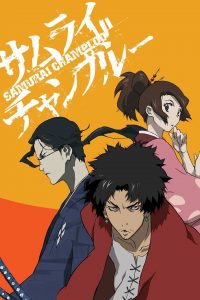 Subhanya Sivajothy, Toronto Academic Libraries Intern at the OISE Library, will be reading through local poetry chapbooks, and also attempting to watch the anime series Samurai Champloo as recommended by her fellow co-workers.
"I haven't quite pinned down my reading list yet, but I know for sure that my next read is going to be The Ticking Heart by Andrew Kaufman," says Chelsea Humphries, Graduate Student Reference Assistant at the OISE Library, "I read one of his previous novels, All My Friends Are Superheroes a few years ago, and it was the sweetest, strangest book. In short, the main character's friends really are all superheroes, and his wife, the Perfectionist, has been hypnotized into thinking that he's invisible. A quirky and endearing love story ensues."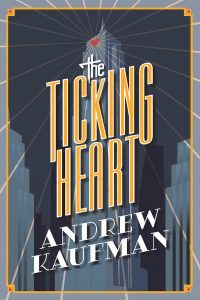 "In The Ticking Heart, the main character, Charlie, ends up working at a detective agency in an alternate universe, where his first job is to find the missing heart of a woman's husband. To make his search more earnest, the woman replaces Charlie's own heart with a bomb, and he needs to find the missing heart before the bomb inside of him explodes. Kaufman's writing is a wonderful combination of being intensely surreal and heartwarming. It'll be an adventure to read, and I can't wait to start!"
Emily Hector, Instruction and Liaison Librarian, is looking forward to reading Elizabeth Strout's new novel Olive, Again. "Strout's portrayal of 'ordinary' life is always so affecting to me—I could still weep thinking of moments from her past work, in which Olive's humanity is on full display. So fallible, so frustrating, so tender at its heart."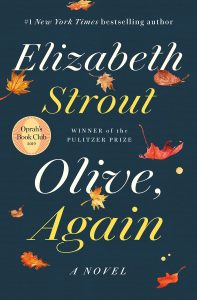 "I'm also excited to jump into Trick Mirror, a collection of essays from New Yorker writer Jia Tolentino, and Women Talking by Miriam Toews (my hometown heroine)."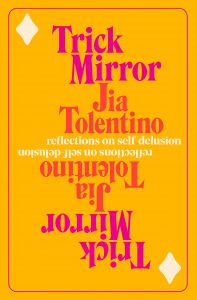 Meanwhile, Nailisa Tanner, Collections and Outreach Librarian, is looking forward to some non-fiction books this break:
The first is History in the Age of Abundance?: How the Web is Transforming Historical Research by Ian Milligan, a history professor at the University of Waterloo. Nailisa says: "Thanks to a number of Web archiving initiatives like the Internet Archive's Wayback Machine, historians studying the 1990s and later decades will have massive amounts of digital content as potential research sources for their work in additional to more traditional historical sources. How can Web archives change historical research, and what kinds of new skills will historians of the digital era need to learn in order to work with Web sources?"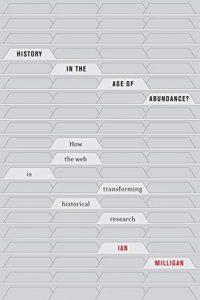 Nailisa also hopes to read A Class by Themselves? The Origins of Special Education in Toronto and Beyond by Jason Ellis. "Ellis conducted a portion of his research for this book in the OISE Library's Ontario Historical Education Collections, and I love to see the breadth of amazing scholarship that our collections are supporting."
Females by Andrea Long Chu. "I have been closely following Chu's writing since her 2018 essay in N+1 "On Liking Women," but she is perhaps best known for scathing reviews of other peoples' books. In any case, her writing never fails to surprise, delight, and challenge me." 
Vanessa Ramsingh, Student Library Assistant at the OISE Library, also has some ambitious reading plans for the break. She is currently reading Caraval by Stephanie Garber, and hoping to read Lost Boy by Christina Henry. "Henry does a really good job at horror and doing horror about the unknown and it really messes with you. She also did a series which was a re-telling of Alice in Wonderland which was really heavy and good."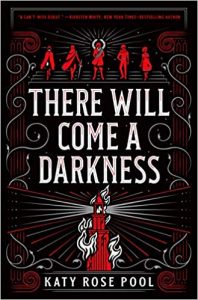 Vanessa will also be reading There Will Come a Darkness, which is Katy Rose Pool's debut novel. "This is a fantasy book about a group of people who have come together to pull off a mission…"
And finally she is also looking forward to reading How to Become a Federal Criminal: An Illustrated Handbook for the Aspiring Offender by Mike Chase. "I'm so excited to read this book!"
We also have some podcast lovers at the OISE Library—Georgia Grieve, Student Library Assistant, who will be catching up on her all-time favourite podcast The Bechdel Cast, a podcast hosted by comedians Jamie Loftus and Caitlin Durante about the way women are portrayed in film. "It's based on the Bechdel test. The hosts watch movies decide if they pass. They're comedians so it's very funny."
Other favourite podcasts Georgia will be catching up on include Dolly Parton's America, and Yo, is this Racist? "The hosts are POC comedians: it's a call-in show where people call in with their questions and a host and a guest answer them—it's hilarious."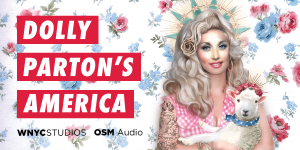 Georgia also has a few books she'd like to read over the break: "My book club wants to do long reads over the break, and I'm going to try and finish City of Girls by Elizabeth Gilbert. I might also try to read Lawrence Durrell's tetralogy called The Alexandria Quartet, and Gerald Durrell's My Family and Other Animals which is part of the Corfu Saga.
Desmond Wong, Outreach Librarian, also has a podcast in mind for the break. "I will be listening to the podcast The Memory Palace by Nate DiMeo  from the Radiotopia Network. This podcast focuses on re-imagining historical events through a narrative format and is produced very beautifully in order to elicit previously unfelt emotions regarding historical events."
He'll also be reading Furiously Happy by Jenny Lawson, a comedian, writer and blogger. "The book is a hilarious but also a touching and personal account of Lawson's experiences and struggles through public life while working through depression and anxiety. Although this does not sound like a funny concept, I assure you that the book is hilarious and there were times where I was holding my sides because I laughed so loudly."
Jenaya Webb, Acting Director of OISE Library, is also looking forward to some humorous reads. "Over the holidays I plan to take a break from academic reading and focus on humour and relaxation. I'll start with Little Weirds, a new book out by Jenny Slate, one of my favourite comedians. I've read mixed reviews of the book, which makes me want to read it even more! I expect it will be funny, poignant, and, of course, a little weird."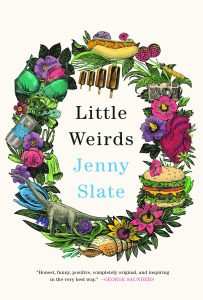 She also plans to re-read Zen Shorts, by Jon Muth. "This picture book features a giant panda named Stillwater, who moves into the neighbourhood and shares stories with his new neighbours, siblings Addy, Michael, and Karl.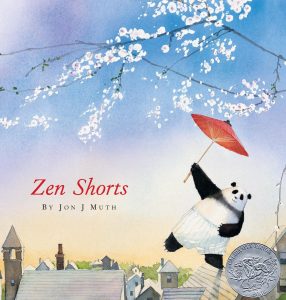 This is a children's book but I think it resonates with kids and adults alike. The illustrations are gorgeous. We have a copy at the OISE Library in our Children's Literature Collection. I highly recommend it." 
Last but not least, Jason Meghie, Access Services Generalist at the OISE Library, will be tackling The Art of War by Sun Tzu.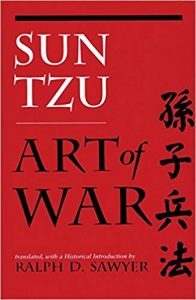 If you are part of the OISE Community (including students, alumni, faculty, staff) and would like to contribute to this list in 2020, please send an email to oise.library@utoronto.ca
Thanks to everyone who contributed, and happy holidays!