As the new semester, new year (and new decade!) begin to unfold, here is an eclectic mix of new titles that OISE Library has purchased for our collection. These books showcase some of the collections that are we are currently working on expanding—most notably the graphic novel collection, as well as the French language collection!
Blueberry Patch/ Meennunyakaa by Jennifer Leason and Norman Chatrand, is a children's picture book that is based in Duck Bay, Manitoba, in the 1940s. It shares the story of an Elder and his experience of packing up to go out to collect blueberries, a traditional gathering that took place in his community every summer. His story is complemented with beautiful imagery through the book. This picture book is written in English and Anishinaabemowin.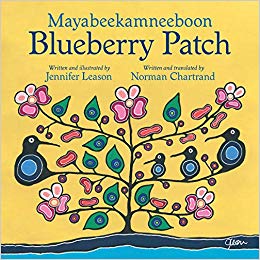 Care Work – Dreaming Disability Justice by Leah Lakshmi Piepzna-Samarasinha is a book that deals with the pervasive implications of abelism in our society, and considers the movement of disability justice–a "movement that centers the lives and leadership of sick and disabled queer, trans, Black, and brown people, with knowledge and gifts for all." It is a collection of essays that maps out the idea that there can be no social justice without destroying ableism. This book works as an excellent toolkit for anyone who wants to foster resilient, inclusive and sustainable community-building that is truly accessible.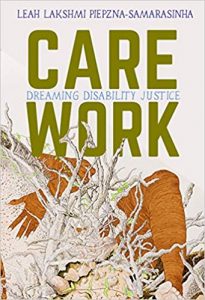 Grading for Equity: What It Is, Why It Matters, and How It Can Transform Schools and Classrooms by Joe Feldman is an amazing resource for teachers to tackle the very challenging conversation of grading practices in schools, and how they may unintentionally perpetuate achievement and opportunity gaps amongst students. This book provides both a historical backdrop on grading, and how the current system we have now was in fact set up as a tool to control students and their opportunities. He also provides practical ways with examples, on how teachers can adopt grading practices that are motivational, empower students, reduce failure rates and improve teacher-student relationships. Feldman also follows this up with common concerns and questions and how teachers can navigate them. This is an excellent book for teachers are trying to be more reflective, and have more caring and equitable grading practices as well for those who are generally interested in the history of academic grading.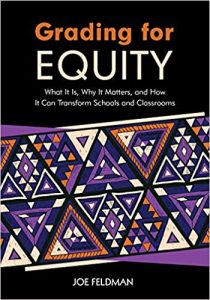 They Called Us Enemy written by George Takei, along with Justin Eisinger, Steven Scott and Harmony Becker is a graphic novel memoir that recounts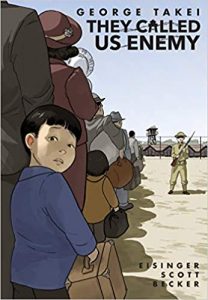 George Takei's childhood of being imprisoned within American concentration camps during World War II. The graphic novel starts in 1942 with his father rushing him to pack up his things following the order of President Roosevelt, who demanded that every person of Japanese descent on the west coast must be sent to a relocation centre hundreds of miles away. This is where Takei spent his childhood from the age of four surrounded by armed guards. He provides a firsthand account of those years behind barbed wire and how these experiences shaped his future. This book is also written in a way that allows the reader to reflect on current US immigration policies and how they may mirror the legalized racism of the past. The age range for this graphic novel is for 14 year olds and above.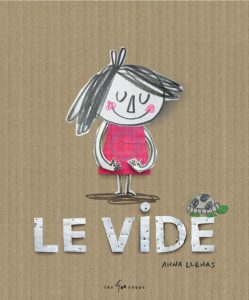 Le Vide by Anna Lienas is a charming picture book intended for 6-9 year olds. It narrates the story of a young girl who is joyfully living life until she fills this inexplicable emptiness, or "le vide." This book can be a tool to talk about feelings of emptiness that may stem from a variety of issues such as grief and/or depression. It is a very inspiring story on how to live through and overcome hardships and is told in a fun, quirky and poetic manner. 
You can find all of these books on the Ground Floor of OISE Library