As the days grow longer and the fall semester finishes up, the team at the OISE Library has convened to create a list of books, podcasts, shows and more that they'll be enjoying this winter break. 
Bethany Lepp, Toronto Academic Libraries Intern at the OISE Library, plans on digging into The Invisible Library by Genevieve Cogman, Paris by the Book by Liam Callanan, and Shakespeare's Library: Unlocking the Greatest Mystery in Literature by Stuart Kells.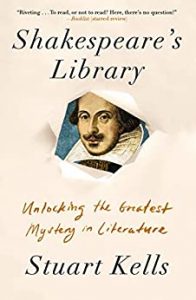 "Many of the recent additions to my bookshelf have been library-themed, and I'm hoping to read one of them over the holidays. The last title immediately piqued my interest — it's about the mysterious lack of evidence of Shakespeare's private library and how that relates to the authorship controversy," she said.
Annie McCarron, OISE's Graduate Student Library Assistant, plans on reading Hamnet: A Novel of the Plague by Maggie O'Farrell, a book that looks at Shakespeare's Hamlet and the little known story behind it. In addition, she plans on tackling The Invisible Life of Addie LaRue by V.E. Schwab and The Office of Historical Corrections: A Novella and Stories by Danielle Evans.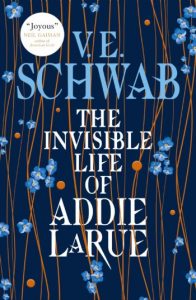 Annie also plans on listening to Wind of Change, a longform podcast exploring the history of the power ballad "Wind of Change" by The Scorpions, a song credited for ending the Cold War by fans, and rumoured to have been written by the CIA. 
"One of my best friends has been recommending this one to me for a while as she knows I like investigative podcasts and history," Annie said.
OISE's Outreach Librarian, Desmond Wong, plans on listening to a podcast called The Memory Palace by Nate DiMeo, and recommends we all listen to it as well.
"Each episode is a stunning exploration of the visual world, through the lens of evocative language and description. DiMeo creates detailed, beautiful, intricate scenes through his words and his tone, immersing listeners in a world that is both of his mind and in their experiences. It's a short journey through worlds, experiences and ideas," he said.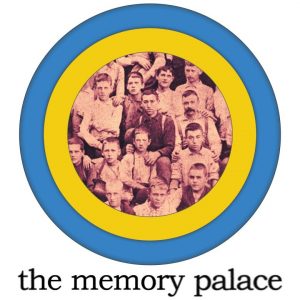 Polina Vendrova, Original Cataloguer at the OISE Library, will be spending this holiday break trying out the Pandemic board game with her family!
"Unlike our current favourite game, Settlers of Catan, which is highly competitive, Pandemic is a cooperative game where you and your teammates race to defeat the viruses spreading all over the world. Since there's not much we can do in real life to help beat COVID (other than social distancing and wearing masks), at least we can be heroes in the game-world at our dining room table. And we might get a bit less competitive in the process. After all, we'll have to endure each other's close company for a while yet," Polina said.
Jenaya Webb, OISE's Public Services and Research Librarian, will be diving into several books about swimming.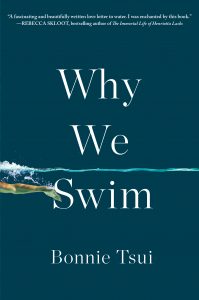 "With my favourite swimming pools remaining closed through much of the pandemic, I spent a lot of time swimming in Lake Ontario and am now making do by reading about swimmers and swimming instead," Jenaya said. She plans to read Why We Swim by Bonnie Tsui, an overview of the history of swimming, and re-reading Swimming Studies by Leanne Shapton, an illustrated autobiography study of how swimming shaped Shapton's life.

OISE's Instruction and Public Services Librarian Emily Hector plans on reading Ninth House, a young adult fantasy novel by Leigh Bardugo and The Overstory by Richard Powers. She's avoided learning too much about either books' plots, but she is extremely excited to jump into both.
"[Ninth House] involves a chaotic backstory, Yale's secret societies, and GHOSTS. I usually gravitate towards melancholic family dramas, so I'm hoping for something fast-paced and spooky," she said.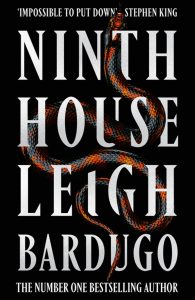 "I just received a copy of the The Overstory for my birthday, and I'm excited to dig into it over the holidays. Again, I'm intentionally staying away from too many synopses, but I know it's basically about trees, trees, and more trees. I've always considered myself to be a reverent tree admirer (though…who isn't?), but I've heard this novel weaves an incredible world with trees at its centre," she added.
In addition, Emily is "laughing, gasping-in-surprise, and brow-furrowing" her way through the back catalogue of You're Wrong About, a podcast series that takes another look at major moments in pop culture and history.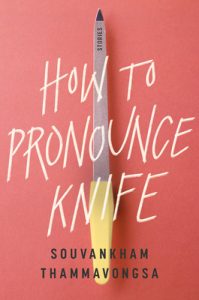 Director of OISE Library Monique Flaccavento plans on reading Gail Honeyman's Eleanor Oliphant is Completely Fine, an uplifting story of trauma and resilience. She also plans on reading How to Pronounce Knife by Toronto author, poet, and U of T alumna Souvankham Thammavongsa.
"Growing up hearing my parents' and grandparents' stories about life as new immigrants to Canada, I'm really looking forward to reading the 2020 Scotiabank Giller Prize winner How to Pronounce Knife," she said. "This collection is described by CBC Books as a collection of 'idiosyncratic and diverse stories' that 'explore the tragedy and humour of the daily lives of immigrants.'"
Over the holiday break, Access Services Generalist Sam Eshafi is planning to do some reading, watch a couple of movies with his family, and do some Sudoku puzzles! The movies they're planning to watch, as suggested by Sam's daughter, include The Terminal, a comedy starring Tom Hanks, that tells the story of a tourist who finds himself accidentally stranded in JFK airport (stream on U of T Libraries' Criterion), and Carrie Pilby, a story of a young prodigy who graduates from Harvard at 19 and then struggles to figure out the rest of her life outside of scholarship. On the more serious side, Sam is also planning to read several books that cover Iran's recent history, including Torture in the Name of Allah: Ghezelhesar Prison, by Iraj Mesdaghi, which explores the terrible conditions and pervasive use of torture in one of Iran's largest state prisons.
Sasha Dhesi, another Toronto Academic Libraries Intern at the OISE Library, will be reading Happy Hour by Toronto writer Marlowe Granados, a glittering novel chronicling the life and hustle of a New York City party girl during the summer of 2013. "I've been a fan of Marlowe's writing for a while now, so I'm looking forward to checking out her first novel and living vicariously through her prose as I continue to quarantine at home," Sasha said.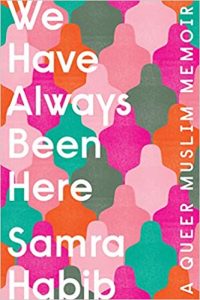 Sasha also plans on reading Canada Reads 2020 winner We Have Always Been Here: A Queer Muslim Memoir by Samra Habib and ringing in the new year by blasting Rina Sawayama's debut album, SAWAYAMA. 
Some of the books on this list are available to request for curb side pick-up from the University of Toronto Libraries. December 14th is the last day to request print materials from the OISE Library and December 18th is the last day to request print materials from Robarts. The last day to pick up requested items before the break is December 22, 2020. 
Thank you to everyone who contributed this year and happy holidays to everyone at OISE!