This month's Children's Learning Curriculum display on the third floor focuses on emotional well-being. Emotions can be confusing and difficult to navigate for young kids, and as educators we have the opportunity to facilitate this form of self-discovery. This display aims to connect primary school teachers with helpful resources to bring into their classrooms to support all kids on this journey. Below are a few examples from OISE's Children's Learning Curriculum collection that can support teachers in this work.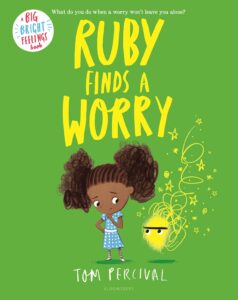 Ruby Finds a Worry, by Tom Percival:
Authored and illustrated by Tom Percival, Ruby Finds a Worry is a children's story that explores the feelings of anxiety. The story follows our main character, Ruby, who has her first encounter with a Worry. At first the Worry is small and manageable, but overtime the Worry grows until Ruby can no longer manage it on her own. This story is perceptive, and Percival beautifully illustrates a Worry, representing what anxiety can feel like. Ruby Finds a Worry won the Judy Newman Book Award in 2020 for providing a great opportunity for talking to children about their emotions, and strategies to manage them effectively, so that the emotions like the Worry, don't become huge.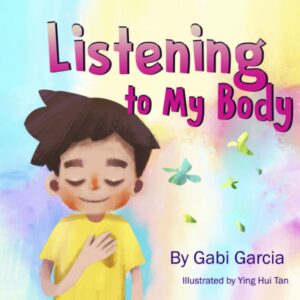 Listening to My Body, by Gabi Garcia, illustrated by Ying Hui Tan:
Listening to My Body by Gabi Garcia is an invitation to listeners to participate in body mindfulness through an engaging story and activities. Garcia guides the readers and listeners through the body, starting at the hands. They are encouraged to name the sensations, their feelings, and where they experience them in their body. Garcia first introduces the reader to physical sensations and body cues that we may have more familiarity with, such as hunger cues, then starts to explore how emotional cues manifest in the body, like anger or fear. This book aims to increase body awareness, the ability to self-regulate, and the ability to articulate that experience. Garcia includes a note for parents and teachers, including a list of physical sensations to help children articulate their emotional and physical experience.
Gabi Garcia is a licensed professional counselor who worked for 20 years as a school counselor serving K–12 children in Texas. She grew up in Mexico, and with Spanish as her first language, her stories are available in English and Spanish.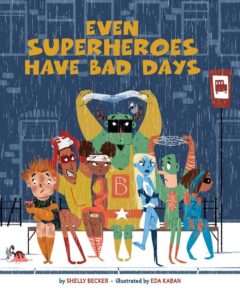 Even Superheroes Have Bad Days, by Shelly Becker, illustrated by Eda Kaban:
Shelly Becker and Eda Kaban, in their 2018 Blue Spruce Award Nominee children's story, Even Superheroes have Bad Days, introduce young readers to emotional self-regulation. Through a lyrically catchy story, we follow multiple Superheroes as they experience their bad days, and the urge to lash out. From anger, sadness, loneliness, or fear, this book explores how instead of outbursts, we can regulate our emotions and burn off steam in other ways. This book provides a fun way to engage children in the conversation of emotional regulation and well-being.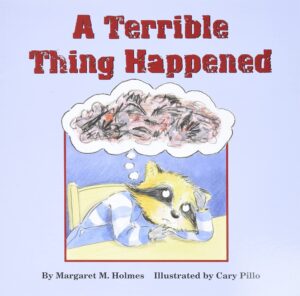 A Terrible Thing Happened, by Margaret M. Holmes, illustrated by Cary Pillo:
A serious children's story, A Terrible Thing Happened, aims to help children talk about their experience with traumatic events. We follow our main character, Sherman Smith, as he articulates his emotional experience, and navigates how to handle something that he saw that upset him, and is negatively affecting his life. The story demonstrates how talking to someone about confusing emotions can help provide clarity. We see how for Sherman that it was incredibly important for him in his ability to work through his emotional experiences. The story includes an afterword for parents and caregivers with resources and suggestions for helping kids manage traumatic events.
If emotional well-being, or any of the books mentioned above are of interest to you, please come check out OISE's display on the third floor. All the books are available to be checked out.