The OISE library has been working to expand our Children's Literature Collection to include more books from Aboriginal perspectives. Young readers can enjoy both contemporary stories and traditional tales in the following three new books, appropriate for a variety of ages. Check out these new titles!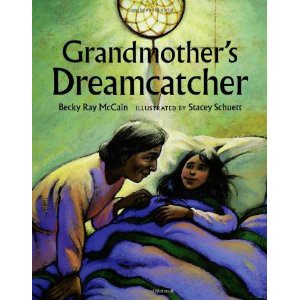 Grandmother's Dreamcatcher tells the story of young Kimmy, a Chippewa girl who experiences bad dreams while visiting her Grandmother's house.  Kimmy's Grandmother lovingly shows her how to make a dreamcatcher from twigs, string, and feathers, and teaches her about its legendary power. Grandmother's Dreamcatcher is a warm story about the love between a grandmother and granddaughter. The book features colourful illustrations and instructions on how to make a dreamcatcher.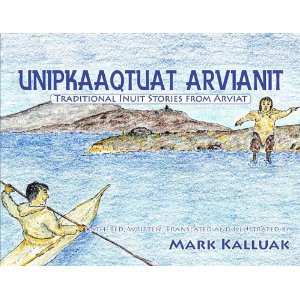 Unipkaaqtuat Arvianit is a collection of traditional Inuit stories retold and illustrated by Mark Kalluak, an Inuit elder from Arviat, Nunavut. The OISE library has 2 volumes of these traditional mythological tales. The volume begins with a story of why children should not stare at the moon, followed by longer, more complex presentations of folklore. The tales feature the cultural and historical context of life in the far north from years past. Kalluak presents traditional mythology with an oral tone and bilingually, with both Inuktitut syllabics and English translations.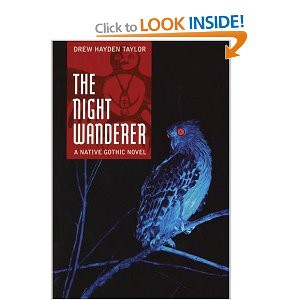 The Night Wanderer: A Native Gothic Novel is a thrilling coming of age novel featuring Tiffany Hunter, a 16-year old Anishinabe girl who is forced to share her house with the vampire Pierre L'Errant. Set in the fictional Otter Lake Reserve in current day Ontario, The Night Wanderer addresses the thought provoking issues of prejudice, interracial dating, and bullying. The suspenseful story of redemption is told through dual storylines from both Tiffany's and Pierre's perspective. Author Drew Hayden Taylor is a noted playwright, journalist, filmmaker, and lecturer. This is his first novel for young readers.