It is a challenging time for students, faculty, and members of the OISE community. As we adapt to online classes and work remotely in support of physical distancing, many of us have been removed from our normal routines. This experience is challenging to both our academic and professional lives, and to our personal well-being. Web-based library services are still running to support your research, and we at the OISE Library have compiled the following list of wellness ideas and resources to help support your well-being. Read on, and stay happy and healthy!
Mindfulness
Mindfulness is the practice of bringing our attention into the present moment, becoming aware of our thoughts, feelings, and physical sensations. Often, mindfulness can help us to maintain a sense of calm and balance in times of uncertainty and stress. Mindfulness practices can incorporate movement, breathing techniques and meditation. Here are a few ideas for incorporating mindful practices into your daily routines:
Mindful Movement
As we are working from home and perhaps spending more time seated at our desks and in front of screens, it's important to take breaks. Consider mixing and matching some of the following instructor-recommended yoga poses into your day to keep your body loose and your stress levels down:
Sink your hips back onto your heels and let your body rest on your thighs in

child's pose

. Breathe into your back body, feel the muscles loosen and your back ribs expand with each inhale and sink down with each exhale.

 

Sit on your heels and inhale as you

squeeze your shoulders up towards your ears

, clenching your fists and scrunching your face, maybe scrunching your toes; exhale and release everything with an audible sigh. Do this at least 3 times.

Sway and arch your back in

cat/cow

to loosen the spine, then shake your hips from side to side in

happy dog

(like you're wagging your tail!).

Flip your perspective in

downward dog

for 5 breaths. Root down through your hands and lengthen your spine. Pedal out your feet, "walking the dog."

Ragdoll

in a standing forward fold by bending your knees as much as you need to, holding onto opposite elbows. Sway side to side and gently nod and shake your head to let go through your neck and shoulders.

 

Stand tall in mountain pose

, drop your shoulders, lift the corners of your mouth, and close your eyes.

Take 5 deep belly breaths

(in any position!), imagining that you can see your breath moving through your whole body.

 

Rest in

savasana

, gradually relaxing your body from your toes up to the top of your head.
We've posted some visual references for these poses on our Instagram page for those following along at home!
Some additional free resources for at-home practices of mindful movement include Yoga with Adriene's YouTube channel (offering beginner-friendly video yoga instruction) and Yoga with Kassandra's YouTube channel (offering all-levels and all styles of video yoga instruction).
Mindful Breathing and Meditation

To calm the mind, try these instructor-approved breathing techniques:
Pursed-lip breathing:

Bring your attention to your exhalations by breathing out through pursed lips (like you're blowing through a straw). Inhale smoothly through the nose, and notice your inhalations grow deeper and more spontaneous in response.

Box breathing:

Inhale for 4 counts, hold for 7 counts, exhale for 8 counts.
And for something completely different, to get your energy levels up, try lion's breath (let yourself feel silly, and laugh!).
Additional breathing techniques and guided meditations can be freely accessed online through the UCLA Mindful Awareness Research Centre (also available as an app), and the Oak meditation app (offering guided and customizable meditations of multiple lengths).
Mindfulness for Kids
Are you taking care of children at home? These resources may help you to keep them learning, active, and entertained!
Tumblebook Library, accessible through the

OISE Library homepage

, is a collection of ebooks, videos, and activities for children. Two titles of note are the ebook videos

Stretch

by Doreen Cronin and Scott Menchin and

You Are Stardust by Elin Kelsey and Soyeon Kim. Stretch

encourages children to stretch and move along with animated animals in the story and is accompanied by a virtual

Memory Game based on the book

.

You Are Stardust emphasizes children's strong connections with the natural world.


Cosmic Kids Yoga's YouTube channel

 offers a range of yoga and mindfulness practices geared towards children ages 3+.

Kids Yoga Stories

has written a

blog post

about incorporating yoga and mindfulness into your new habits at home, including a number of suggestions and printable resources for both kids and adults.
Mindful Home and Work-spaces
Looking for some other ways to make your home and home-office a healthy and happy space? Consider some of the following ideas:
Change up your virtual classroom or office by sitting on a mat or a cushion instead of a chair.

Remember to stretch and drink plenty of water to keep yourself fresh and alert. Set a timer to take screen-breaks.

Create a gratitude practice: mindfully reflect upon 3 good things from your day before you fall asleep; they can be as small or as big as you like! If you live with housemates or family members, consider sharing your lists at the end of the day. 

Try

laughter yoga

. Set a timer and challenge your housemates/friends/family to laugh for two minutes straight. This can be fake laughter (the more ridiculous sounding the better) or real laughter, but you're not allowed to stop until the timer goes off. (Trust me, it will become real laughter soon enough!)

Connect with others over phone, email, or video chat. We may be physically distanced from each other, but we do not need to be alone!
Additional Resources for Mental Wellness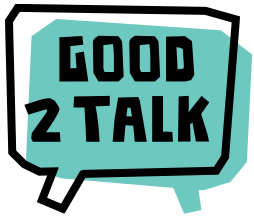 It's normal to feel stressed and isolated at this time. If you are feeling distressed, U of T's Health and Wellness resources are available to you.  Good2Talk Student Helpline (1-866-925-5454) provides professional counseling, information and referrals helpline for mental health, addictions and students well-being. My Student Support Program (My SSP) (1-844-451-9700 / Outside of North America: 001-416-380-6578) also provides culturally-competent mental health and counselling services in 146 languages for all U of T students, available 24/7 through chat or phone call. Support is also available for U of T staff and faculty through the Human Resources & Equity website.
From all of us at the OISE Library, we wish you well!