As students, faculty, staff, and librarians at U of T wrap up the Fall 2021 semester, the OISE Library team thought it was time to share our fourth annual Holiday Reads list! It is a list of the things we're planning to read, watch, and listen to over the winter break. After another challenging semester, we're looking forward to finding time to relax and we hope you find some time to take a well-deserved break too!
And now for the list….
Emily Hector, Liaison Librarian, Education, plans on reading George Saunders' A Swim in a Pond in the Rain, which she received from a friend and fellow librarian.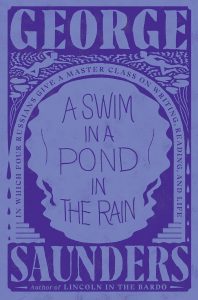 "You might know Saunders from his short story collections or his novel, Lincoln in the Bardo, but his newest volume is a guided journey through the short stories of the Russian Masters," she said. "I've only read the first chapter, but it's already as full of kindness and humour as all his other work. Can't wait to spend some time with George this holiday!"
Outreach Librarian Desmond Wong plans on reading The Strangers by Katherena Vermette.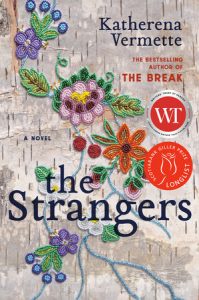 "I'm excited to read about the dynamics of the Indigenous women in the book trying to find peace. I want to know how these women weave in and out of each other's lives at important moments and Vermette's writing always presents a fascinating tapestry of their character's inner worlds," Desmond said. "Other than that, I plan on really diving headfirst into my skincare routine and listening to Kai's second mini album Peaches."
Graduate Student Library Assistant Christina Nguyen plans on reading  J.R.R. Tolkien's Letters from Father Christmas for the first time, which is a series of handwritten letters from Santa.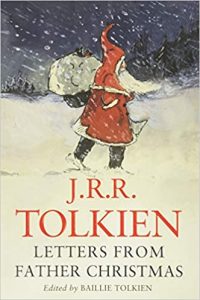 "It is heartwarming, charming, and perfect to read beside a fireplace on a cold evening. I'm personally excited to see the illustrations that come with the stories, especially since we hear a lot about Tolkien's writing but little about his art," she said.
Fellow Graduate Student Library Assistant Corrina Taccone plans on re-reading Interference by Michelle Berry and Birdie by Tracey Lindberg.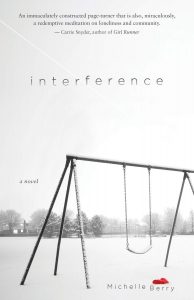 "I discovered [Interference] a few years ago at a little local bookshop in Peterborough called the Hunter Street Bookstore, owned by Berry herself," said Corrina. The book is made up of a series of interconnected narratives about seemingly ordinary families and friends living in a small town.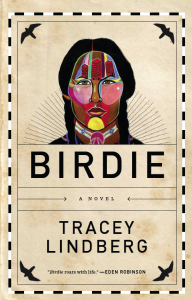 Corrina's other read, Birdie, by Tracey Lindberg, follows Bernice, a Cree woman who is trying to escape her past and build a new life. Corrina also plans on listening to the podcast Apology Line, a six-part investigative series that follows one man's experiment to set up an apology telephone hotline and the dark places it takes him.
Madison Nikolaevsky, Graduate Student Library Assistant at the OISE Library, plans on reading Spells of Enchantment: The Wondrous Fairy Tales of Western Culture edited by Jack Zipes, a collection of fairy tales and folklore from the 2nd century to present day.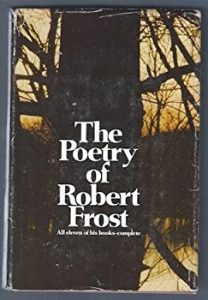 "I first came across this book in an undergraduate English class and I'm thrilled to have finally gotten my hands on a copy! There is a wonderful mix of old and new fairy tales and I love how the more current works re-imagine and play off of old favourites."
In addition, she plans on re-reading The Poetry of Robert Frost, a collection of his most popular works. "Frost has such a way of describing the people and the natural world around him. His poems of winter scenes and pastoral living are a balm to the soul. As soon as there is snow on the ground, I can never resist re-reading his works."
Madison also plans on re-watching all the Lord of the Rings films with her family.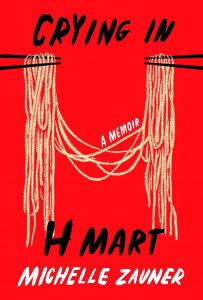 Monique Flaccavento, Director of OISE Library, is excited for some down time this winter break. "It's been such a busy fall that I really haven't had time to stop and think about what I'll read or watch this year over the break. Thankfully, I work with librarians! Emily and Desmond have suggested Crying in H Mart by Michelle Zauner, a story about 'family, food, grief, and endurance'", she said.
"I'm also planning to check out Robin Ha's Cook Korean!, a graphic novel in the OISE Library Curriculum Resources Collection that includes over 60 recipes. My husband is a big fan of kimchi, so I'm looking forward to trying the Makkimchi (easy kimchi) recipe over the break," she added.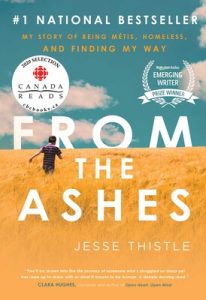 Nadya Lim-Douglas, Student Library Assistant, will be reading From the Ashes by Jesse Thistle. "As you may know, this is a VERY popular book. It was the #1 national bestseller in 2020 and has been on my reading list for over a year now, so I am happy to finally have the time to read it," Nadya said.
Jenaya Webb, Public Services and Research Librarian, has two books on the docket for her break. What Strange Paradise by Omar El Akkad and Louise Erdrich's 1994 novel The Bingo Palace.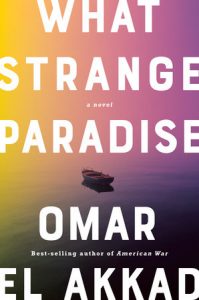 What Strange Paradise is set within the context of the Syrian migrant crisis and told through the eyes of two children. "I'm really looking forward to this read, which is El Akkad's second novel. What Strange Paradise has received tremendous reviews and last month won the 2021 Scotiabank Giller Prize," she said.
"I recently moved to a new apartment, and while packing up my old books, I found some novels that I want to re-read, including The Bingo Palace. I haven't read this book in many years but I remember Erdrich's style and narratives being incredibly powerful. The book tells the story of an Anishinaabe man as he returns home to the reservation for the first time in many years. It's part of Erdrich's series Love Medicine. Once I've finished The Bingo Palace, I hope to pick up Erdrich's new novel, The Night Watchman, which won the Pulitzer Prize for Fiction in 2021," she added.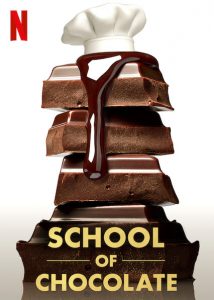 Polina Vendrova, Original Cataloguer, intends to watch a lot of Netflix over the winter break, especially "The Chair," "School of Chocolate," and finishing "Star Trek: Voyager" (which is available at the University of Toronto's Media Commons).
Polina just finished reading Kate Mulgrew's memoir Born with Teeth, and is even more in awe of Captain Kathryn Janeway!
Sasha Dhesi, Toronto Academic Libraries intern, plans on reading A Certain Hunger by Chelsea G. Summers.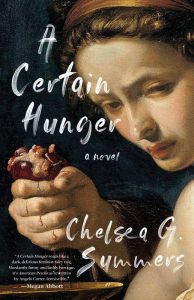 "I've been meaning to read Summers' debut novel for a long time now, so I'm very excited to have the chance this upcoming break!" she said.
The OISE Library will close for the year on December 21st at 3:00 pm. We are planning to re-open on Monday January 3rd, 2022, and we will continue to monitor provincial COVID guidelines over the break and will work with the University to develop updated health and safety measures. Please refer to the OISE Library Services – Winter 2022 page on our website for all updated information about the OISE Library hours and services for the new year.
From all of us at the OISE Library, have a wonderful and restful break!