This month's book display at the OISE ground floor display case focuses on Indigenous pedagogies, and land-based learning. The books in this display have been curated to offer a taste of the variety of materials that can be used to further knowledge in this area found at OISE. This display includes different genres – from monographs to picture books – and cultural backgrounds from Inuit, Cree, Diné, and Hawaiian to offer a breadth of perspective. Each centre and affirm Indigenous knowledge systems, practices, and celebrate the land as a central component of these systems and these communities.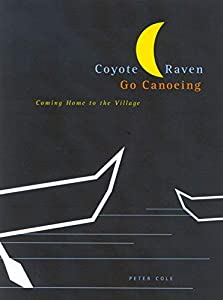 Peter Cole's poetic free-verse account, Coyote and Raven Go Canoeing: Coming Home to the Village offers an impactful discussion on navigating academia as an Indigenous person, and more broadly offers a salient critique of settler society. He engages with themes of colonization, language, education, and climate change through a narrative recounting of his academic journey, told through a canoe journey. Accompanied by Tricksters Coyote and Raven, Cole centres Indigenous knowledge as legitimate and existing outside of academic walls, and the centrality of language to Indigenous knowledge. Nearly celebrating its tenth anniversary, the themes and discussions Cole presents bear significant consequence for Indigenous people in academia, today more than ever.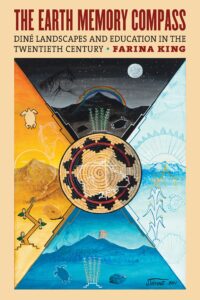 The Earth Memory Compass: Diné Landscapes and Education in the Twentieth Century, published in 2018, explores the history of western education among Dine people in the 20th century. Farina King looks at the experience and impact of day schools, boarding schools, and then places that in context of the current trends of community driven schools. This monograph emphasizes the importance of early education and Dine cultural values, broader history and impacts of federal education policy on Dine communities through boarding schools and their assimilationist goals, while highlighting and centring Dine community and cultural perseverance against assimilationist policies and trauma.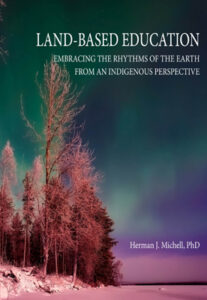 Herman Mitchell's 2018 monograph Land-based education: embracing the rhythms of the earth from an Indigenous perspective is beautiful narrative, analytical and reflective piece that explores the education by examining the land as both the classroom and the teacher. Drawing on Cree oral histories, knowledge and traditional practices, Mitchell centres and validates Indigenous ways of knowing as legitimate knowledge. Mitchell is able to weave these knowledge practices together with western education models and frameworks, making it accessible and actionable for educators seeking to engage Cree land practices and knowledge systems. This monograph is particularly relevant and impactful for bridging the discussions on land-based learning and knowledge practice with climate change.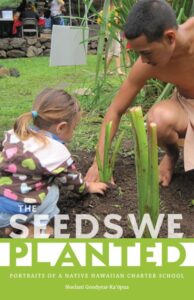 The Seeds We Planted: Portraits of a Native Hawaiian Charter School is a detailed case study of the creation and development of a culture-based charter school in urban Honolulu. Noelani Goodyear-Ka'ōpua explores the school from its inception to a legitimate alternative to the existing settler-colonial school system. She places the case study in the context of the larger socio-political context around colonial education policy, and community education sovereignty. Goodyear-Ka'ōpua centres oral histories and consistently references Hawaiian language to express contextual and knowledge depth, such as the anticolonial sovereignty pedagogy of aloha 'āina, which refers to land-centered literacy, making the land, connection to land, language and land practices the focus of learning. Also celebrating its tenth anniversary, this case study remains a prominent work in the discussion of education sovereignty.