Resources for Diverse Teachers
Policy and Curriculum Documents in Canada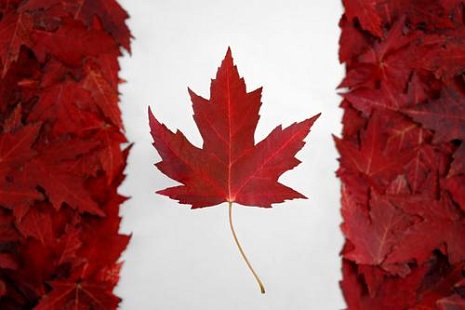 Alboim, N., & McIsaac, E. (2007). Making the Connections: Ottawa's Role in Immigrant Employment. Immigration and Refugee Policy, 13(2). 
Hawthorne, L. (2008). The Impact of Economic Selection Policy on Labour Market Outcomes for Degree-Qualified Migrants in Canada and Australia. Diversity, Immigration and Integration, 14(5), 2-50.
Gera, S., & Songsakul, Th. (2007). Benchmarking Canada's Performance in the Global Competition for Mobile Talent. Canadian Public Policy, 33(1), 63-84.
Shields, J. (2007). Mobilizing Immigration Research for Policy Effects: The Case of CERIS. CERIS Working Paper No. 58. 
McIntosh, T., Torgerson, R., & Klassen N. (2007). The Ethical Recruitment of Internationally Educated Health Professionals: Lessons from Abroad and Options for Canada. Canadian Policy Research Networks Inc. 
Lo, L., Wang, L., Wang, Sh., & Yuan, Y. (2007). Immigrant Settlement Services in the Toronto CMA: A GIS-Assisted Analysis of Supply and Demand. CERIS Working Paper No. 59. 
Liu, E. (2007, November). A Descriptive Study of Employers' Attitudes and Practices in Hiring Newcomer Job Seekers. CERIS Policy Matters. 
Ontario Ministry of Citizenship and Immigration (2007). McGuinty Government Enriches Ontario Schools With Global Experience Of Internationally Educated Teachers. Press Release June 7, 2007.
Print Resources
Language and Culture Skills for New Canadian Teachers (p. 21 & 22) 
By Antoinette Gagné, Mira Gambhir & Clea Schmidt
Related Theses
In this page, you will find theses on diversity in teaching which are divided into two broad categories of topics focusing on teacher education and development, and methods of teaching and research.
Teacher Education & Development
Brown, J. R. (2004). Ten years after : Stories of teacher development
Faez, F. (2007). Preparing diverse teachers for diverse students : Perceptions of linguistic identity, experiences and teaching responsibilities in a canadian teacher education program.
Khan, M. B. (1997). The professional development of teachers : A study of the field-based teacher development program in chitral, pakistan.
Kitchen, J. D. (2005). Relational teacher development : A quest for meaning in the garden of teacher experience.
Laurella, M. M. (1995). Teacher development : Facilitating teachers' growth and renewal through peer consultation.
Sakyyi, A. A. A study of the holistic scoring behaviours of experienced and novice ESL instructors.
Schmidt, C. A. (2004). ESL infusion in pre-service teacher education : A vehicle for exploring the beliefs and practices of teacher educators.
Smith, M. S. T. (1998). Revelations : Classroom-based teacher development through student narratives.
Wilson, N. J. (2005). Of schemas, scaffolds, and connections : Adolescent literacy and the literacy of teacher development.
Wong, S. M. (2005). An arts-based narrative approach to understanding curriculum and teacher development in a hong kong context : An inquiry into a pre-service early childhood education course.
Methods of Teaching & Research
Coryell, J. (1995). Integrating art into secondary school history, English, and drama : Three cases of teacher development.
Minott-Bent, R. (2003). Action research in computer-facilitated learning and the implications for pre-service teacher development : : Y rupertia minott-bent.
OBrien, M. A. (2004). Personal images in second language teacher development: Exploration of a reflective teaching tool.
Poon, L. M. (2004). Teachers' experiences of caring: Stories and images of arts-based teacher development.
Yu, W. M. (2005). An experiential study on the application of narrative inquiry in teacher development in hong kong.
Internationally Educated Teachers (IETs) and related topics
Deters, P. (2006). Immigrant Teachers in Canada: Learning the Language and Culture of a New Professional Community
Click here for more info & abstract
Deters, F. P. (2009). Identity, agency, and the acquisition of professional language and culture: The case of internationally educated teachers and college professors in Ontario. Unpublished doctoral thesis, Ontario Institute for Studies in Education, University of Toronto, Toronto.
Click here for more info & abstract
Hodge, K.(2005). Rewriting the script: how immigrant teachers (re)construct identity in a Canadian private language school setting. Unpublished Master's thesis. Simon Fraser University, Vancouver.
Click here for more info & abstract
Wang, T. (2002). Cultural dissonance and adaptation: A study of Chinese immigrant teachers coping with cultural differences in Toronto schools (Ontario). Unpublished doctoral dissertation, University of Toronto, Canada.
Click here for more info & abstract
Inbar, O. & Gagne, A. (2003). Language proficiency development of non-native English-speaking teacher candidates: A comparative case study of two teacher preparation programs in Canada and Israel. Summary of Research funded by the TESOL International Research Fund (TIRF)
http://tirfonline.org/AboutTIRF/pages/2003SRG.html#Dr.Ofra
Click here for more info & abstract
Barratt, L. and Kontra, E. (2000). Native-English-Speaking teachers in cultures other than their own. TESOL Journal, 19-23.
The Voices of Internationally Educated Teachers (IETs) and their Mentors
In this section, you can hear voices of  Internationally Educated Teachers (IETs) and their mentors through videos presented in three different chapters.  These include familiarization of who IETs are,  presentation on various programs and services offered for training of IETs  particularly at the University of Manitoba,  and an in-depth  discussion on equity and diversity issues in the school system.
YouTube responded with an error: The playlist identified with the request's <code>playlistId</code> parameter cannot be found.
Transition to Teaching 2012
Ontario College of Teachers (OCT)
According to the recent survey conducted by the Ontario College of Teachers (2012),  more and more new teachers remain unemployed after completing their teacher education than previously.
The Ontario College of  Teachers (2012) survey of first-year teachers found that "the unemployment rate rose sharply for the fourth year in a row.  More than one in three of the teacher education graduates of 2011 who  sought teaching jobs during 2011-12 school year were unemployed.  They were actively looking for teaching jobs but could not even find daily supply teaching during the year (p. 3).
To see the complete survey results of OCT, please click on  http://www.oct.ca